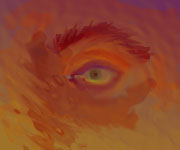 The CHECKERBOARD CLUB
Welcome to the Club ... the New World Wide Web World of Jason Stone
---
This is the NEW version of what was formerly known as Jason Stone's World Wide Web World! Take a look!!
(The icons shown below and on the top of each page are the links for the pages below. The first checkerboard box above will link back to this page.)

SOUL at the CHECKERBOARD!

If you remember Soul Serenade and
The Sunflower Dance Set from the old World Wide Web World, here's a new show, featuring a new look and presentation, but showcasing the same '60s and '70s soul that made the old shows fabulous! Also check out the other goodies we have inside!


Paradox Productions



Here are some of my compositions, writings, free board and card games, and anything else that may come along!


Links and Miscellanea



Find out about me and find links to various sites of interest, among other things!
of course, THE CHECKERBOARD CLUB is a
paradox production
(c) 2000 Paradox Productions